Tolley Hall, Syracuse University (c. 1889)
Syracuse, NY
John P. Stopen Engineering (JPS, LLP) provided structural and geotechnical engineering services for the structural restoration of the Tolley Humanities Building. Work included repair of cracked and crumbled bricks inside the walls that were compromised by a design that put too much weight on the building structure, as well as damage sustained from water infiltration over the years.
The three-story, 18,000 SF, c. 1889 building is composed of multi-wythe load bearing brick exterior walls and wood framed floor and roof structure. Prior to the repairs of the east and west load-bearing exterior walls (badly damaged by water infiltration over the years), the roof framing was temporarily raised by means of temporary exterior shoring towers and hydraulic jacks, to unload the damaged walls.
Restoration included repairs and reconstruction of severely distressed sections of exterior brick masonry walls; augmentation of deficient and damaged timber roof trusses and attic floor framing with new steel roof trusses and floor beams; new interior load-bearing CMU shear walls to relieve loading on existing exterior walls and provide lateral load resistance; reconstruction of damaged or deficient floor framing areas; and mini-pile foundations for new interior load-carrying walls and columns.
The building is now home to the Center for Public and Collaborative Humanities.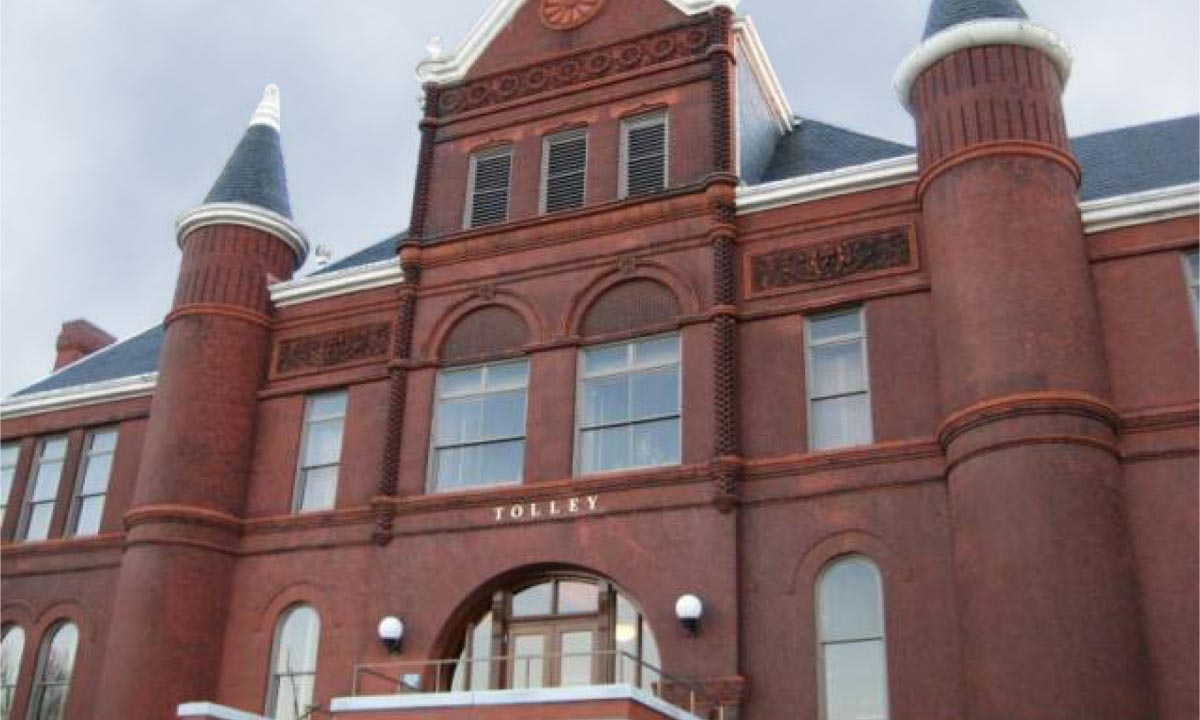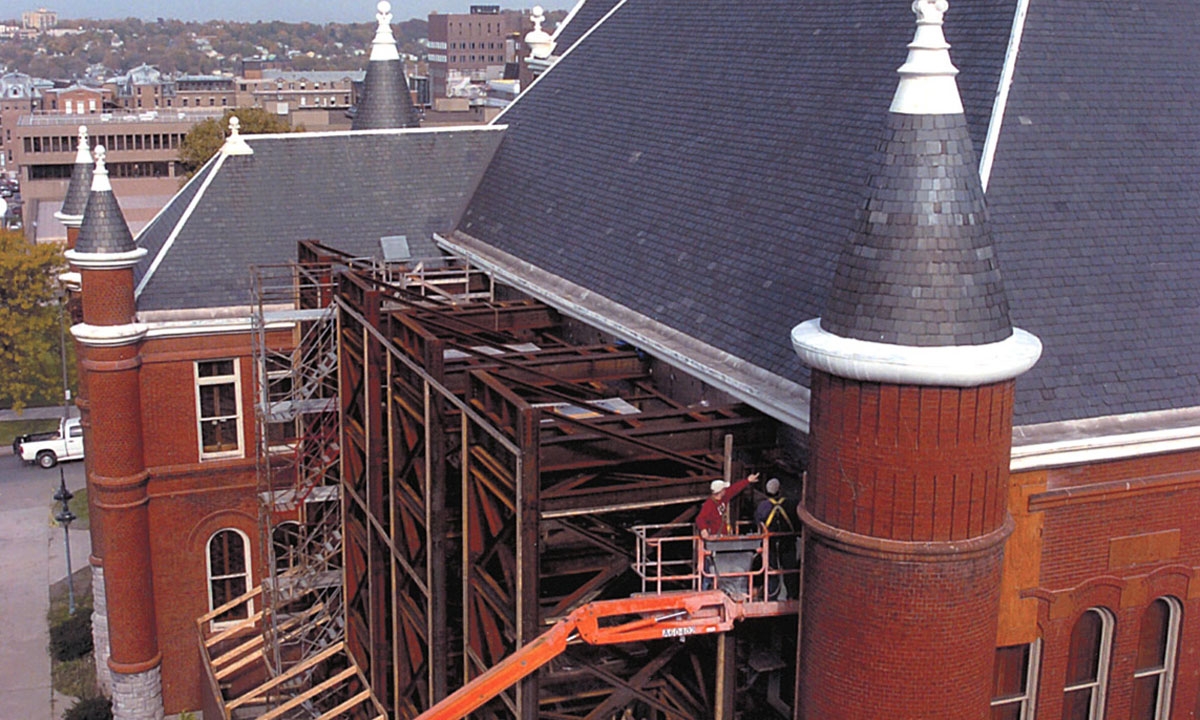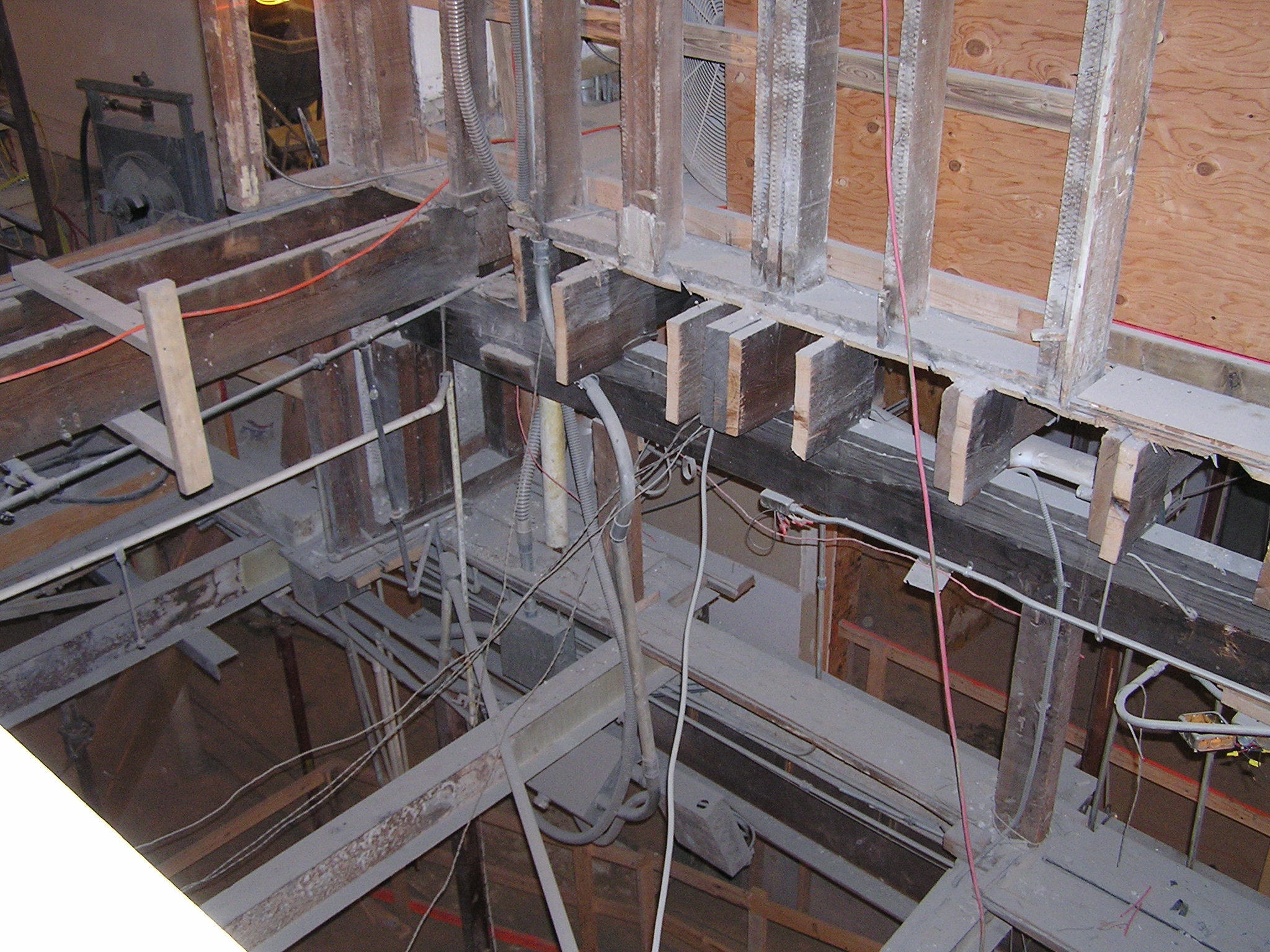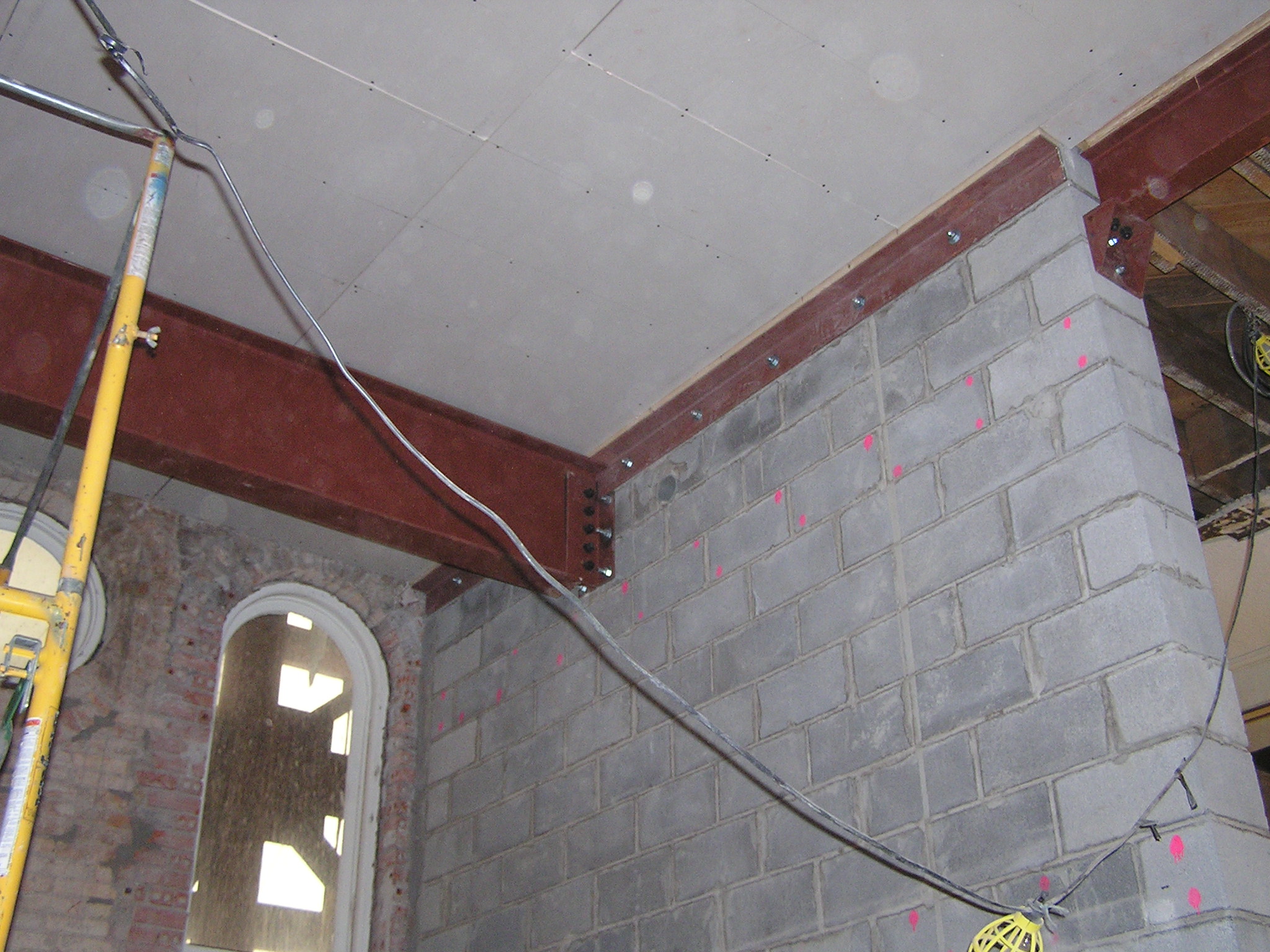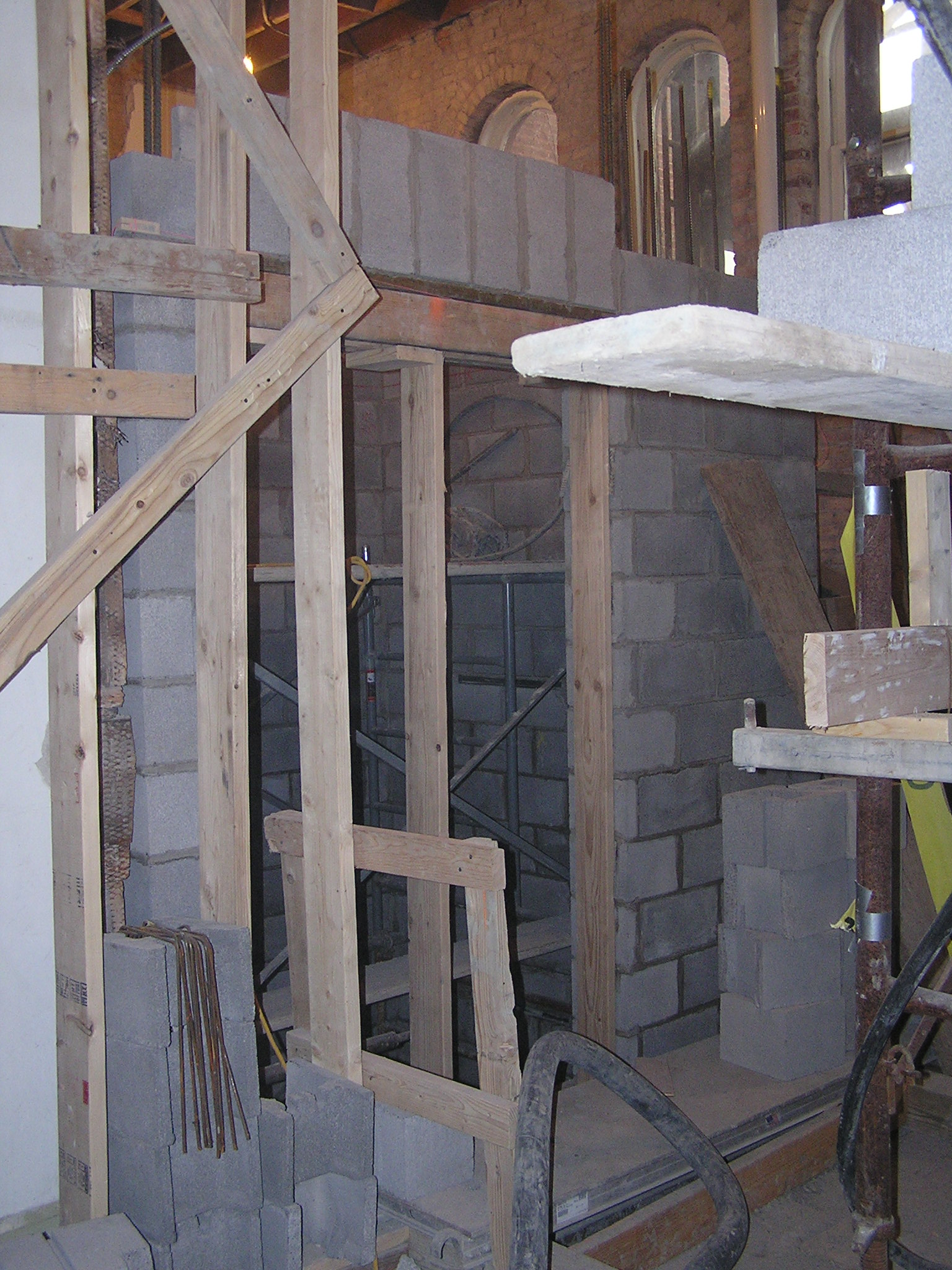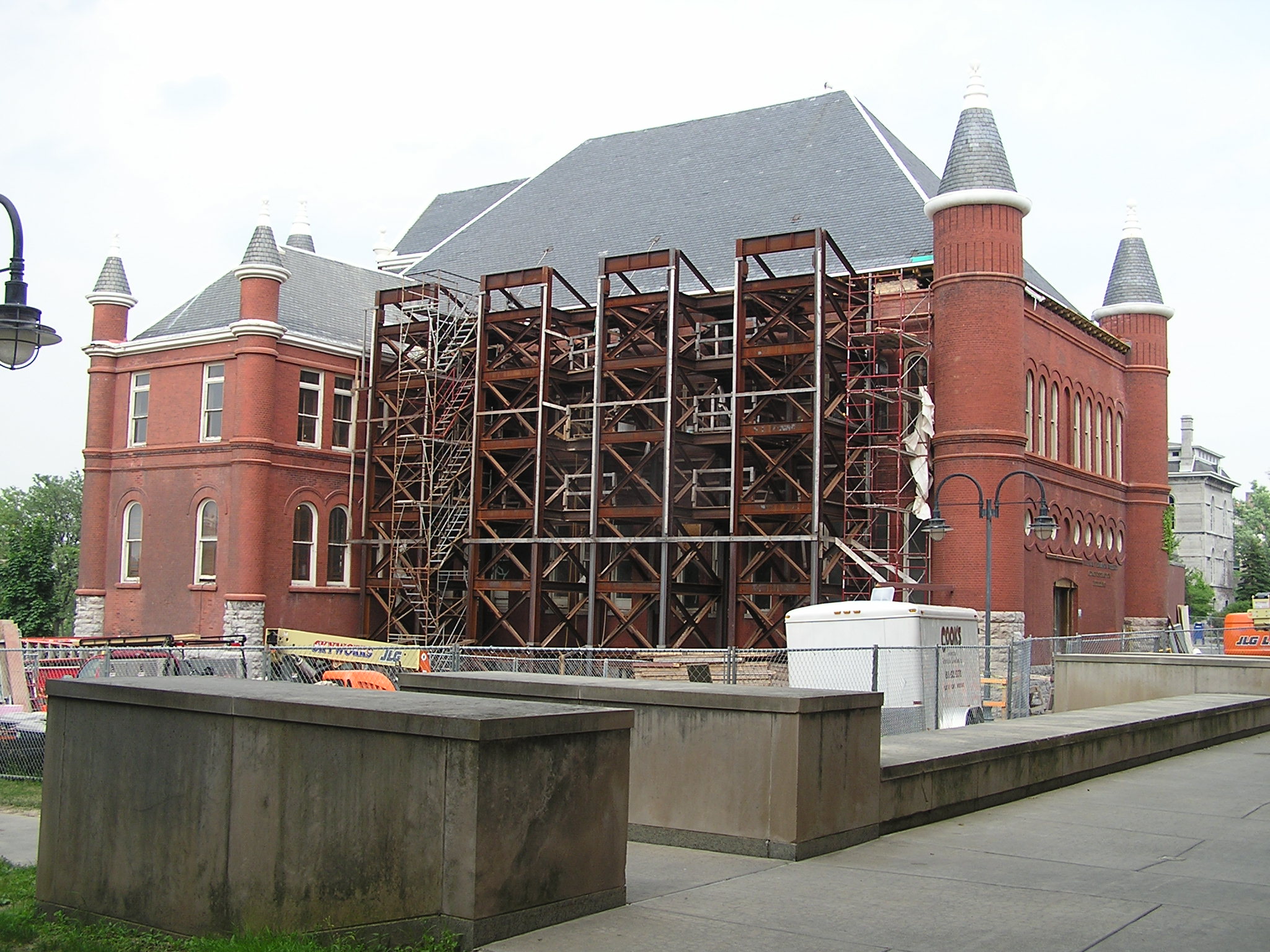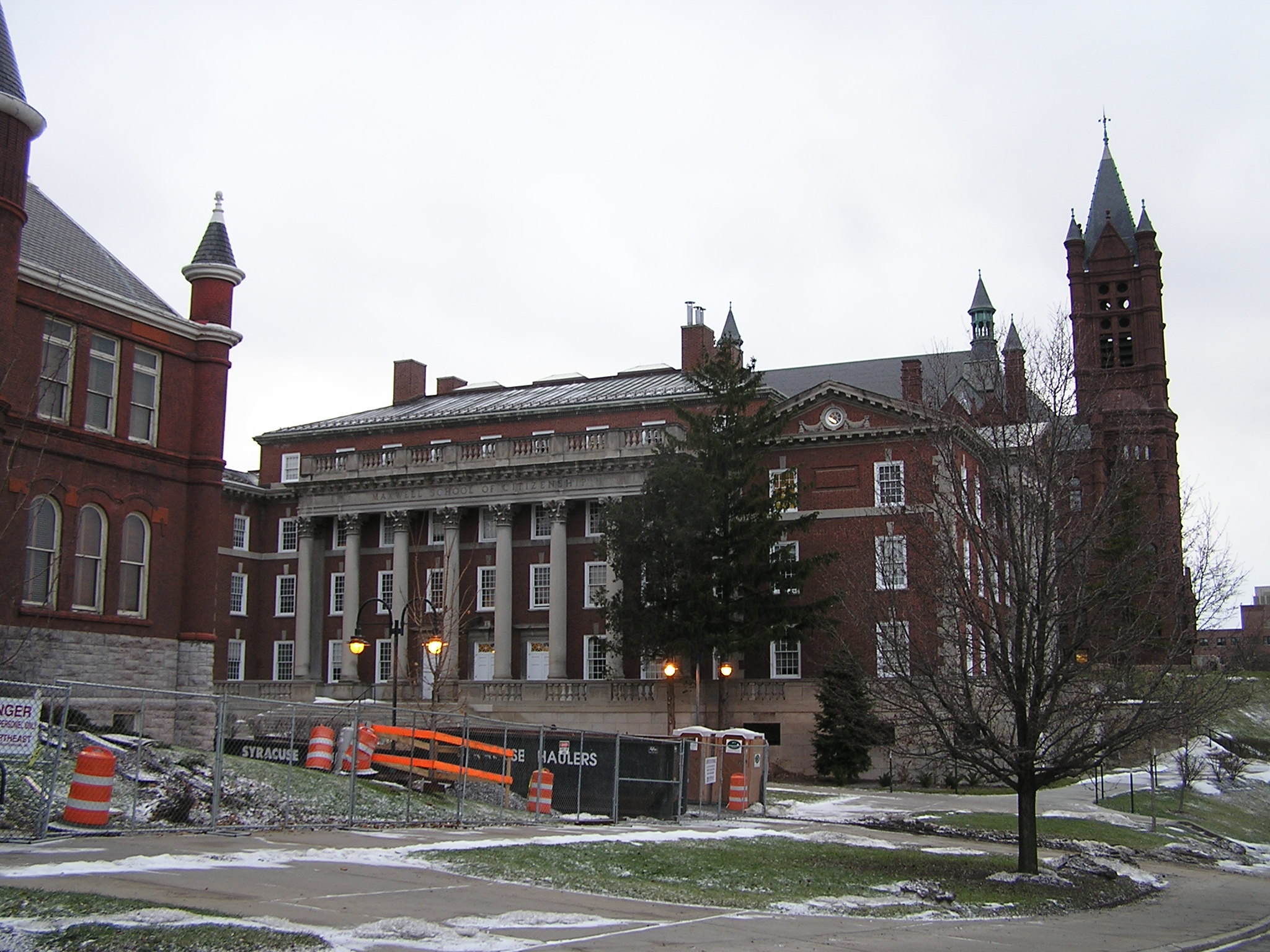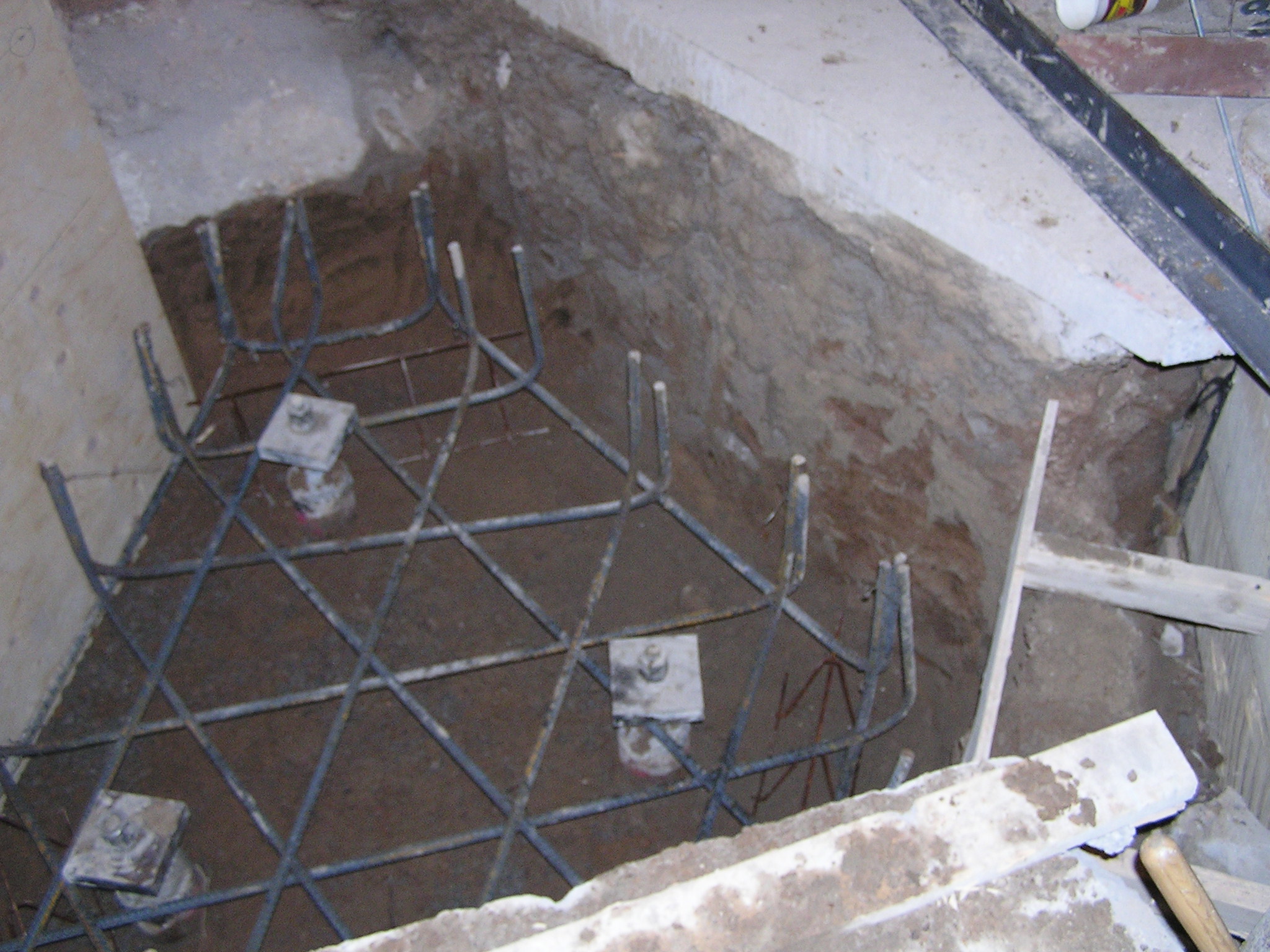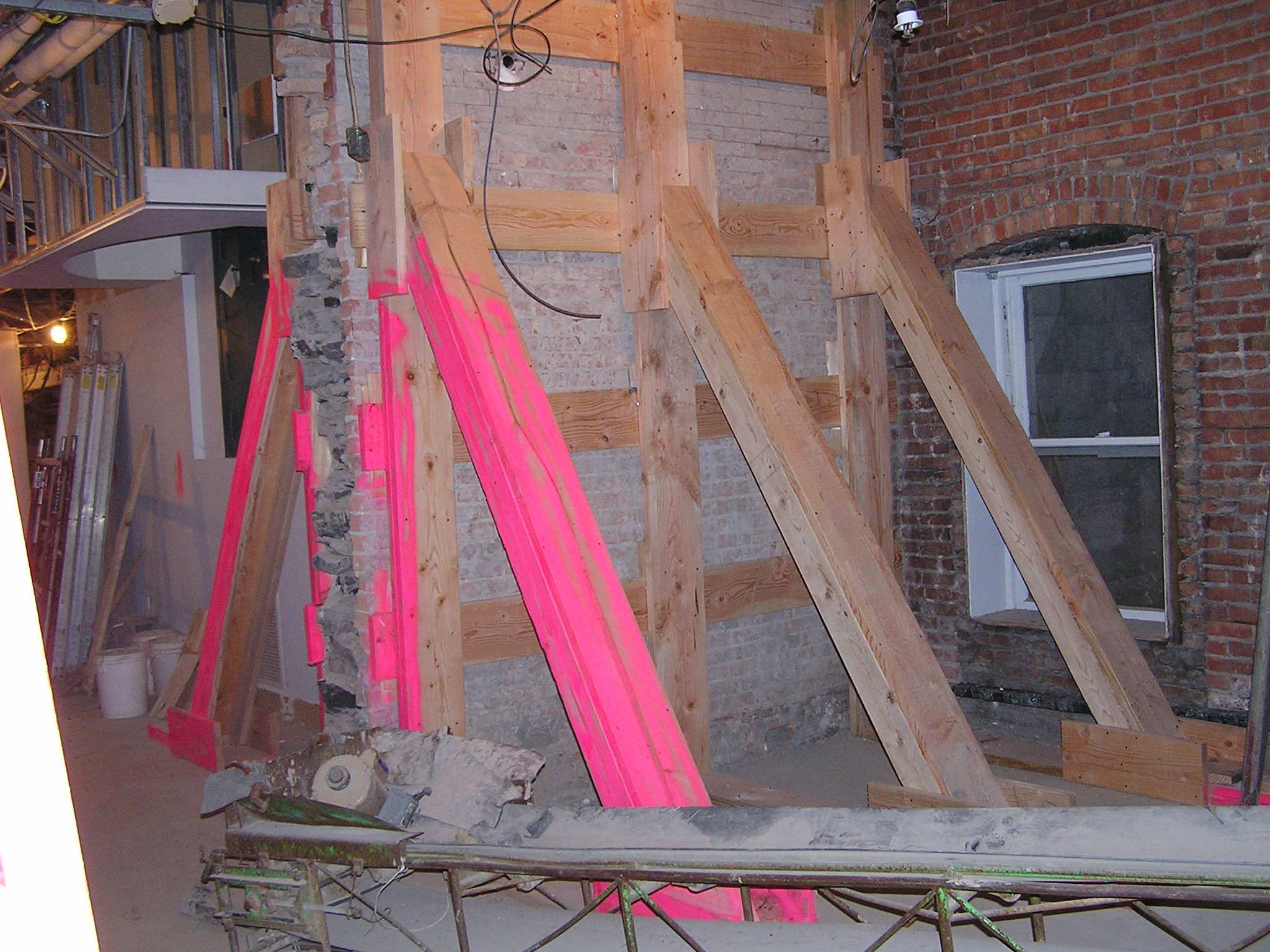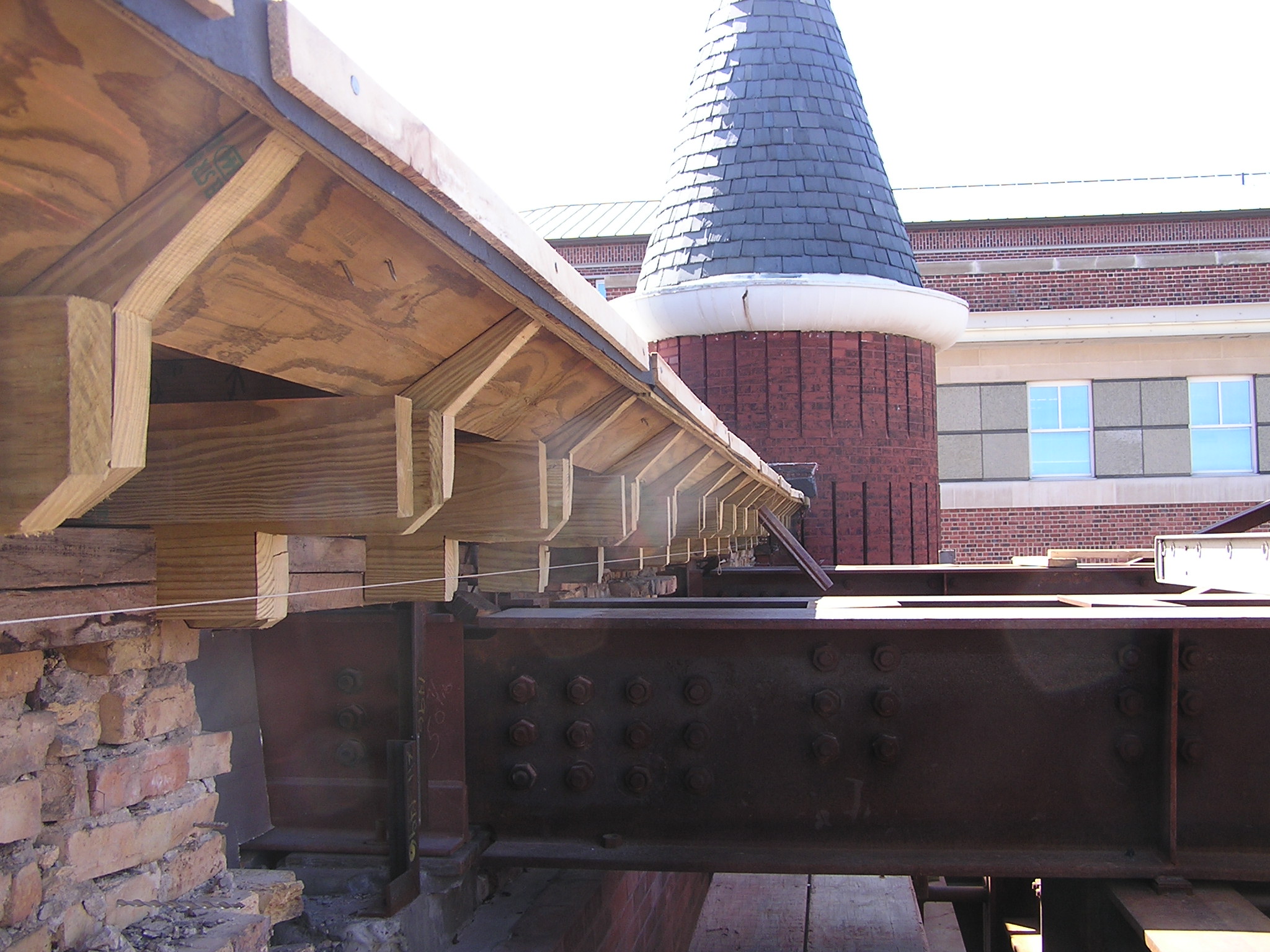 Back to Projects