Cortland College Suites
Cortland, NY
Two – four-story timber-framed, suite-type, student residence buildings (70,000 sq. ft. each)
Metal-plate connected wood floor and roof trusses.
Steel and engineered wood framing at long-span areas.
Masonry stair and elevator shafts.
Lateral load resisting system-wood-framed shear walls with multi-story anchor tiedown system.
Shallow spread footing foundation system.
Panelized interior and exterior wall construction with coordinated wall panel and floor/roof truss shop drawings.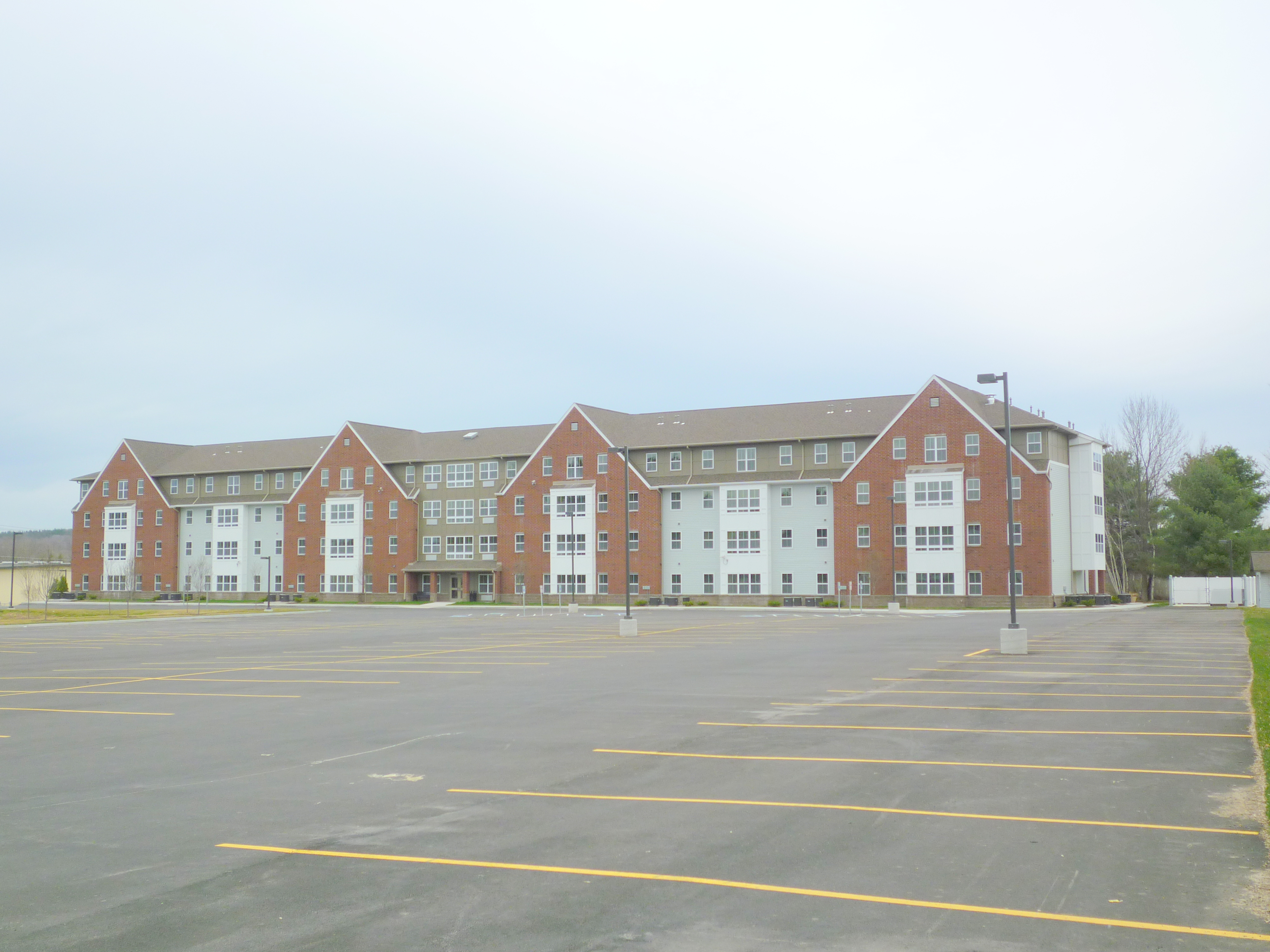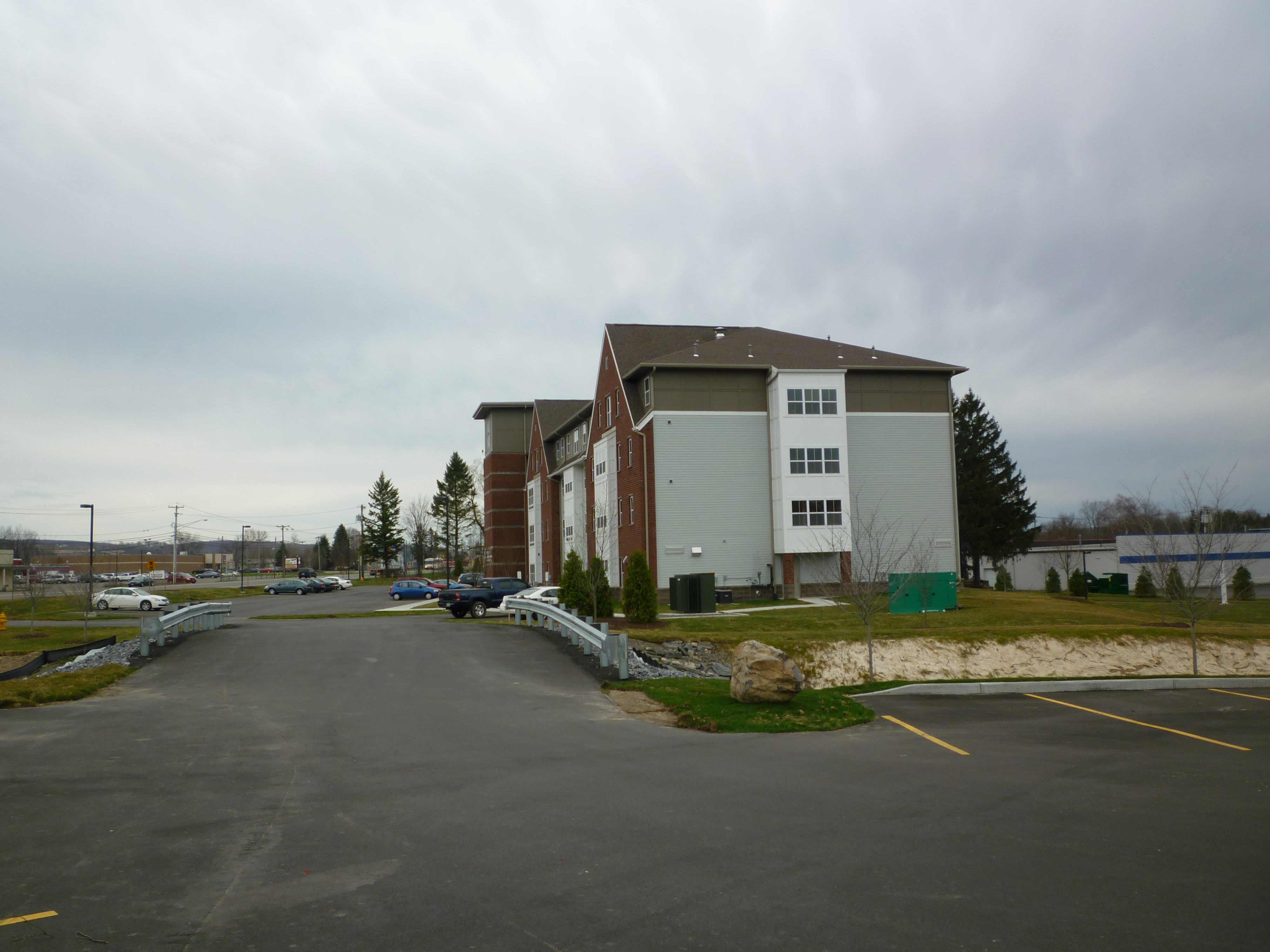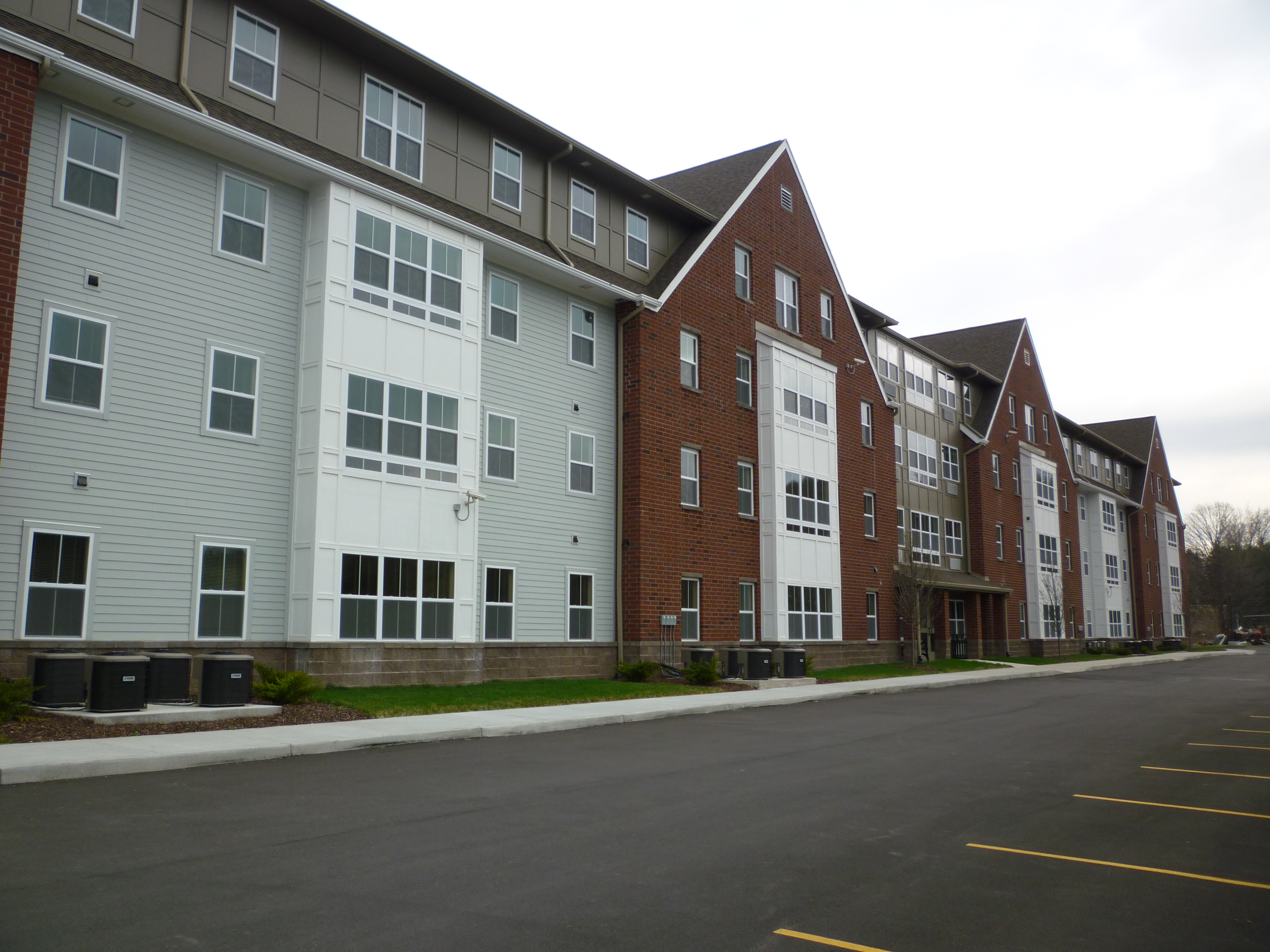 Back to Projects